Protect your POWER, Protect your 6.0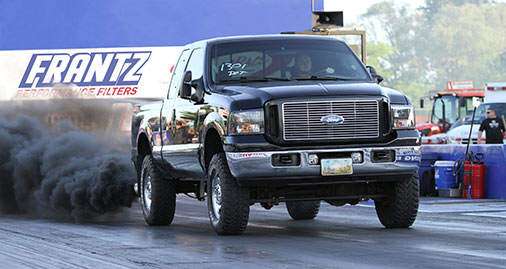 Filters 10x Finer than OEM

Keeps Oil Cool

Increase Engine Life

Remove Excess Moisture and Water

Bulletproof your 6.0
Protection That's Been Proven
We know you care about your truck. So do we. That's why we constantly test our filters to ensure nothing protects your engine more than Frantz.
A Third Party ran oil without a Frantz Filter for 4,711 miles.
Without changing the oil, they added a Frantz Filter and ran it for roughly 200 miles.
Just to prove our filter kit provides maximum protection, a final sample taken was from brand new Shell Rotella Motor Oil.

Frantz Filters keep oil cleaner than brand new oil.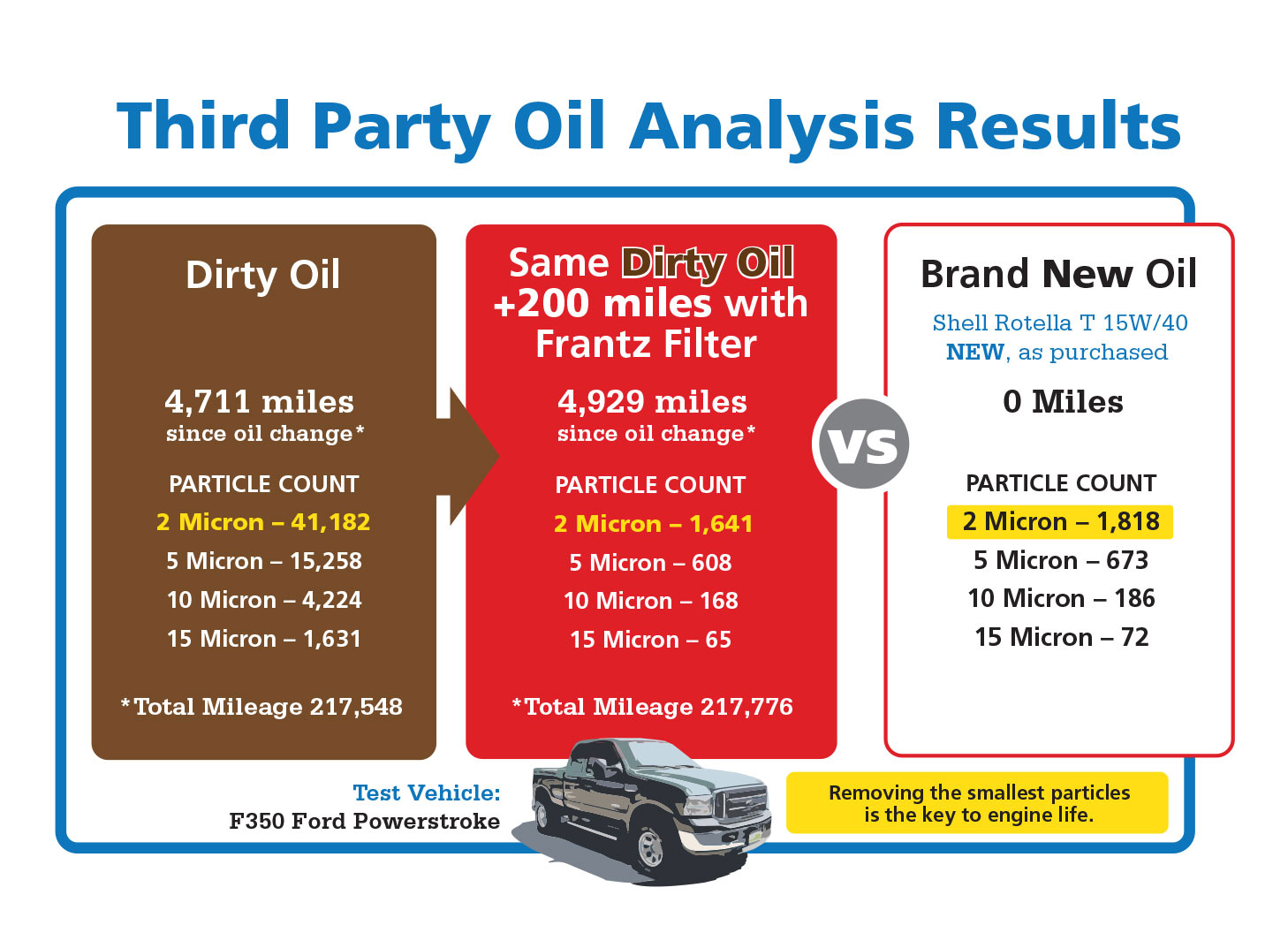 Protection Doesn't Have to be a Headache to Install:
This simple to install, supplemental filter system removes solid contamination; including wear metals and dirt, from lubricating oil. The Frantz Filter Systems are capable of removing extremely small size particles from the oil by providing filtration through a densely packed filtering media. Oil flowing through the filter system is controlled at a deliberate rate, which allows for a constant source of clean oil. Watch the video to see how easy it is to install a Frantz Filter System on a 6.0!