This Frantz Filter kit comes with a Quart of Hot Shot's Secret TBN Booster to replenish detergents. This kit provides an extended drain interval of 50,000 miles.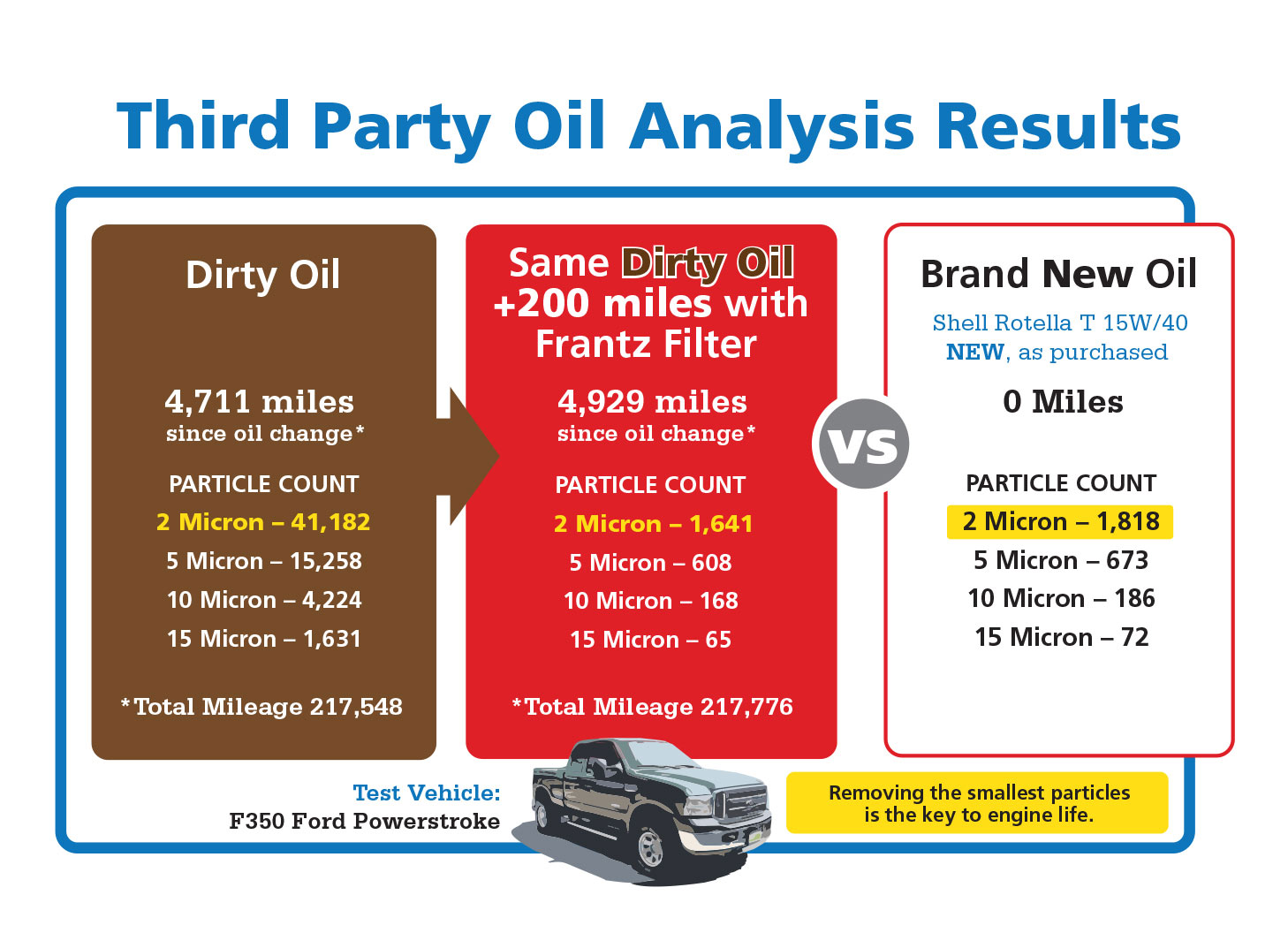 The chart shown, is a result of a 3rd party oil analysis conducted by Blackstone Laboratories. These numbers come from a 6.0 L Powerstroke F-350 with over 215,000 miles.
The initial sample was drawn from the dirty motor oil that had been run for 4,711 miles, and was close to its next scheduled oil change. The test revealed 41,182 contaminating particles at 2 microns in just this small sample.
The next sample was drawn from the same dirty oil (without being changed) after adding a Frantz Filter for just 200 miles. This test revealed just 1,641 contaminating particles at 2 microns. That is a 96% decrease in contamination after just 200 miles!
The final sample taken was from brand new Shell Rotella Motor Oil, which revealed 1,818 contaminating particles at 2 microns. When comparing the analysis of running dirty oil through the Frantz Filter for 200 miles to the analysis of brand new oil, it is evident that the Frantz Filter keeps your oil analytically cleaner than brand new oil.